A natural business advantage
Working for Change works towards cultural diversity in the business world. We are a foundation, a think tank and Sweden's leading conference on the subject of diversity in business. There are clear business benefits to diversity. Our mission is to help companies and organizations see this and take advantage of it. By doing so, we contribute to a prosperous society and work towards our vision: an integrated Sweden that benefits everyone.
Not always apparent
Today diversity is a natural part of CSR — a strategy that strengthens the brand and improves corporate culture. Since its start in 2013, Working for Change has seen the benefits from several perspectives: how about an unexplored candidate pool of 140.000 graduates, an annual purchasing power of 350 billion not utilized fully, or why not a 10% increase in exports? These are just a few examples. As society changes, it creates new opportunities for companies. The benefits of working with cultural diversity have not always been as apparent as they are now.
Easier than you think
We like simple and effective solutions. That's why Working for Change primarily directs its work towards managers and executives, as they have the greatest impact in an organization. Our preference for straightforward solutions is also why the conference is a good first step for organizations working for diversity — in just one day, you get a clear and broad picture to consider. This is also why we use models such as the "Ladder to Change"™ in workshops and training courses – it simply makes it easy. Despite the barriers that exist when working with diversity, we now have hundreds of examples that show this work is easier than you think. We are therefore looking forward to meeting you as well.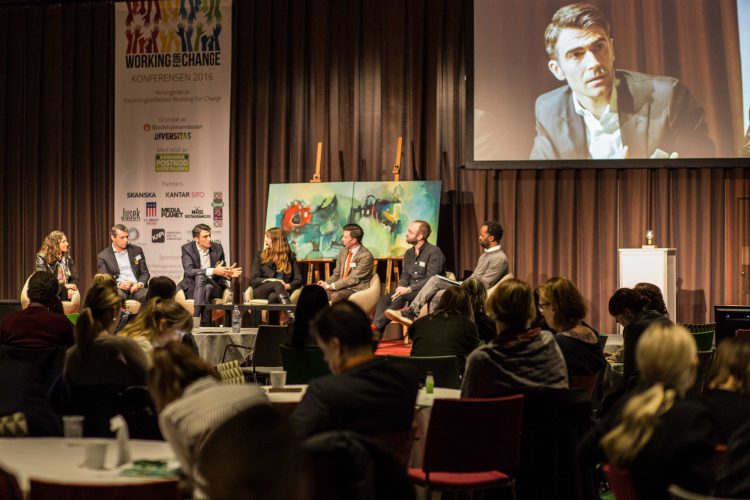 Workshops, training courses or customized programs
Cultural diversity is a hot topic in today's Sweden. Nowadays the demand exceeds the number of places available at our annual conference, something that we are very proud over. To meet the ever-increasing demand, Working for Change also organizes independent workshops and training courses upon request. New this year is customized programs we can hold locally. They are designed for counties and municipalities as well as organizations and companies. By providing these programs locally, you skip the need to travel and can have participation from the entire company.
Concrete and useful knowledge
Working for Change has been developing methods and tools for diversity in business for several years. One of these is the "Ladder to Change"™. By structuring the discussion so it is relevant to the specific organizational operations, it simplifies the work. We like that. You thus receive concrete and usable knowledge, whether you participate in a workshop, training or customized program. We are happy to engage in a conversation on what format suits you and your company best. Please contact Rodrigo or Sennai today.
Sweden's leading conference
Working for Change 2016 is one of the year's most important events, at least if you ask us! This is where we bring together leaders, managers, policy-makers and researchers for an invaluable exchange. It is the leading Swedish conference on diversity in business. As a participant, you get only a clear picture of the business benefits of diversity and how to utilize it. You also have a chance to take part in exciting lectures, make valuable contacts and influence tomorrow's diversity efforts.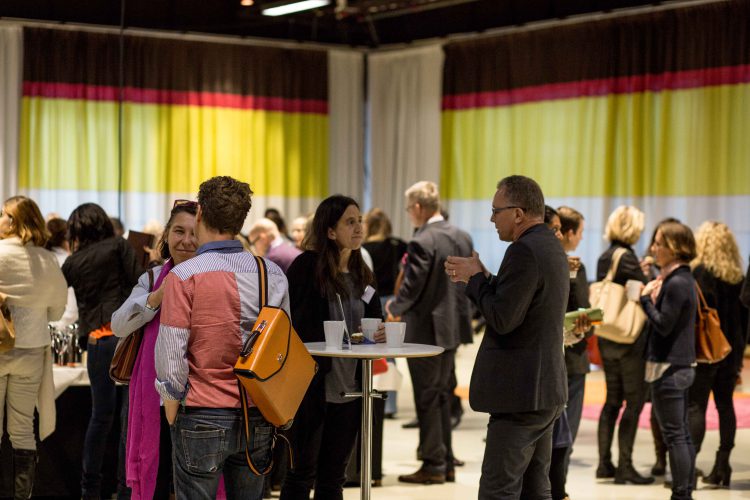 Book in november 22nd 2016
This year's conference is organized in cooperation with Stockholm International Fairs, whose fine premises in Stockholm will serve as the site of our gathering. As places are limited we are directing ourselves only to executives. The conference has been very popular during the previous years and all spaces have been fully booked. If you are curious about how your company can take advantage of diversity you shouldn't wait to register. Confirm your place today!
The theme for this year's conference is: "What kind of leadership is needed to lead and manage diversity, create an inclusive workplace and take advantage of the competence Sweden needs now and in the future?"
On the agenda
Business strategy: Take note of practical examples of how companies and organizations create business value through cultural and ethnic diversity.
Facts: Gain an understanding of how the economy is affected by the huge demographic developments in Sweden and Europe, now and in the future.
Business: Be guided through how to reach out to customers and work with the new target group in Sweden, a group comprising approximately 2 million people who purchase goods and services for more than 350 billion Swedish kronor annually.
Tools: Participate in interactive workshops that provide a unique insight into how other organizations create inclusive workplaces and handle issues of cultural diversity.
Networking: Meet 350 other managers and leaders, researchers and politicians, and learn from their experiences in a personal setting.
Examples of what a workshop highlights:
How the future workforce will look like
Concrete examples of how businesses are working with and making money through cultural diversity
How HR managers can reach a broader talent pool when recruiting
Review of questions regarding Swedish business culture and how language affects cultural/ethnic diversity
A review of tools, best practices and methods to create an inclusive recruitment process; internal career paths; and identification and monitoring of your work with diversity.
Examples of what you get out of a workshop:
Increased understanding of the business benefits of diversity
Increased knowledge of how to reach a broader talent pool when recruiting
Increased awareness of how values affect you and your team
Understanding and practical tools to increase diversity. For example, the inclusive workplace, the recruitment process, career and development, as well as monitoring and measuring diversity
Discussions about how your company or organization can effectively work with issues of cultural and ethnic diversity, based on your individual priorities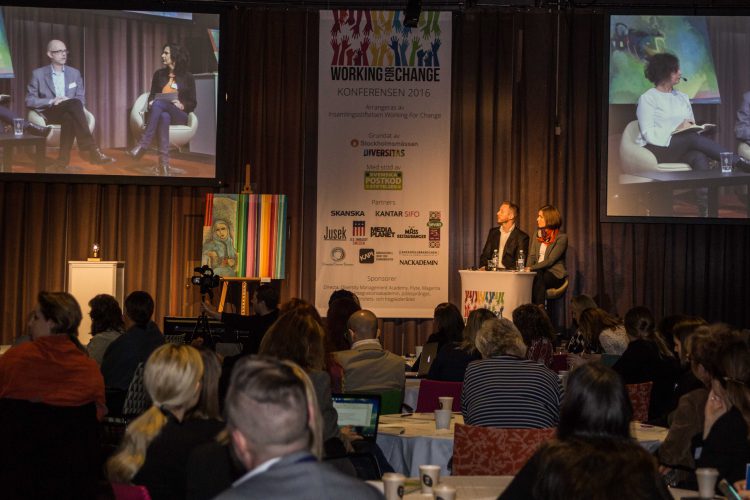 Sweden's most important companies
Since its inception in 2013, Working for Change has received funding from individuals, companies and organizations. It has enabled us to organize Sweden's leading conference on diversity in the business world year after year. As a result, Working for Change has also been able to maintain the high level of participation and speakers that we believe is necessary. Working with cultural diversity not only positively impacts a company's individual operations; it benefits Sweden in the long term, as it is a country that will only grow through continued immigration after 2030. Working for Change is therefore not only grateful to our sponsors and partners; we think they are Sweden's most important companies!
Become a sponsor or partner
Whether you become a sponsor or a partner, your business will be exposed to anyone who comes in contact with Working for Change. In 2016, we expect that our network will consist of more than 10 000 executives, of which 5 000 are regularly reached through our newsletters. We have developed various sponsorship packages that are linked to the annual conference. It includes, naturally, a place in the Working for Change conference in 2016, visible exposure of your brand and, depending on the package, the possibility to connect our brand to the company's own operations.
There is also an opportunity to become partners, in which case your company or organization will be shown on all our platforms throughout the year, as we currently do with TNS Sifo, Swedish Postcode Lottery, Diversity Charter Sweden and Skanska, partnerships that we are very proud to showcase.
Are you curious about becoming a sponsor or partner? Contact Rodrigo or Maja for more information.